Hey friends!
Many of you have asked when I'm going to have a weekend when readers can come and tour the mansions with me and learn more about the history behind those places as well as the "stories behind the stories." So…
This fall I'm hosting our first Southern Mansion Reader Weekend!
The event will begin on a Friday evening and run through Saturday evening.
We'll have dinner at Belmont Mansion, breakfast at Belle Meade Plantation, and then dinner at Carnton.
We're working on dates right now (will likely be in October or November 2018) and, again, it will begin on Friday evening and run through Saturday evening.
We'll tour each of the homes, starting first with Belmont Mansion.
We'll enjoy a catered dinner there in the grand ballroom at Belmont Mansion, right where Adelicia threw her famous parties!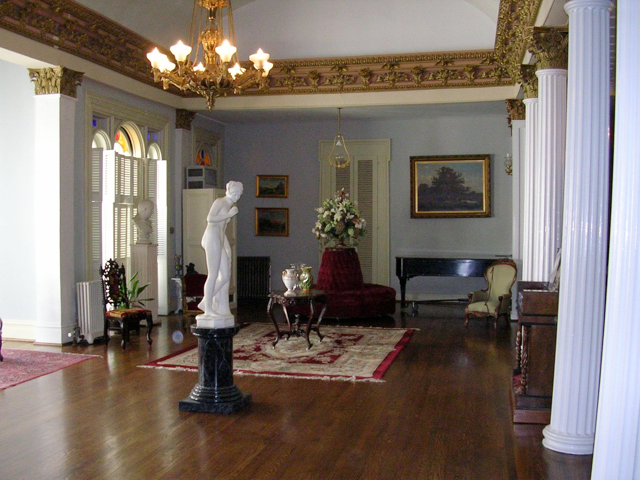 Then we'll have breakfast at Belle Meade Plantation in their carriage house where the Hardings and Jacksons kept their carriages.
Then we'll enjoy dinner at Carnton in a building situated a stone's throw from the house and where the McGavock's barn used to be.
I'll speak at each venue, as will the curators and historians, telling you more about the history of the home and the people who lived and worked there, as well as about "the stories behind each story."
As soon as details are finalized, we'll send invitations first to reader friends who get my eUpdates.
Then we'll announce it on Facebook, Instagram, Twitter, and other social media—and here at Inspired by Life and Fiction, too, of course!
Thanks for nudging me to get this weekend going. I can't tell you how thrilled I am that you want to do this.
So tell me…
What's the last fabulously fun weekend trip you've taken either with your girlfriends or book club or sisters?
Kels, my daughter, and I are planning a road trip to Waco this spring. Can hardly wait! Love me some girl time!
Blessings on your Tuesday,
Tamera
SaveSave
SaveSave
The following two tabs change content below.
Novelist, wife, mother… USA Today bestselling author Tamera Alexander has loved the lure and power of story for as long as she can remember. Now she enjoys creating stories set within the real history of the post-Civil War South and the rugged, panoramic vistas of America's West.
Latest posts by Tamera Alexander (see all)